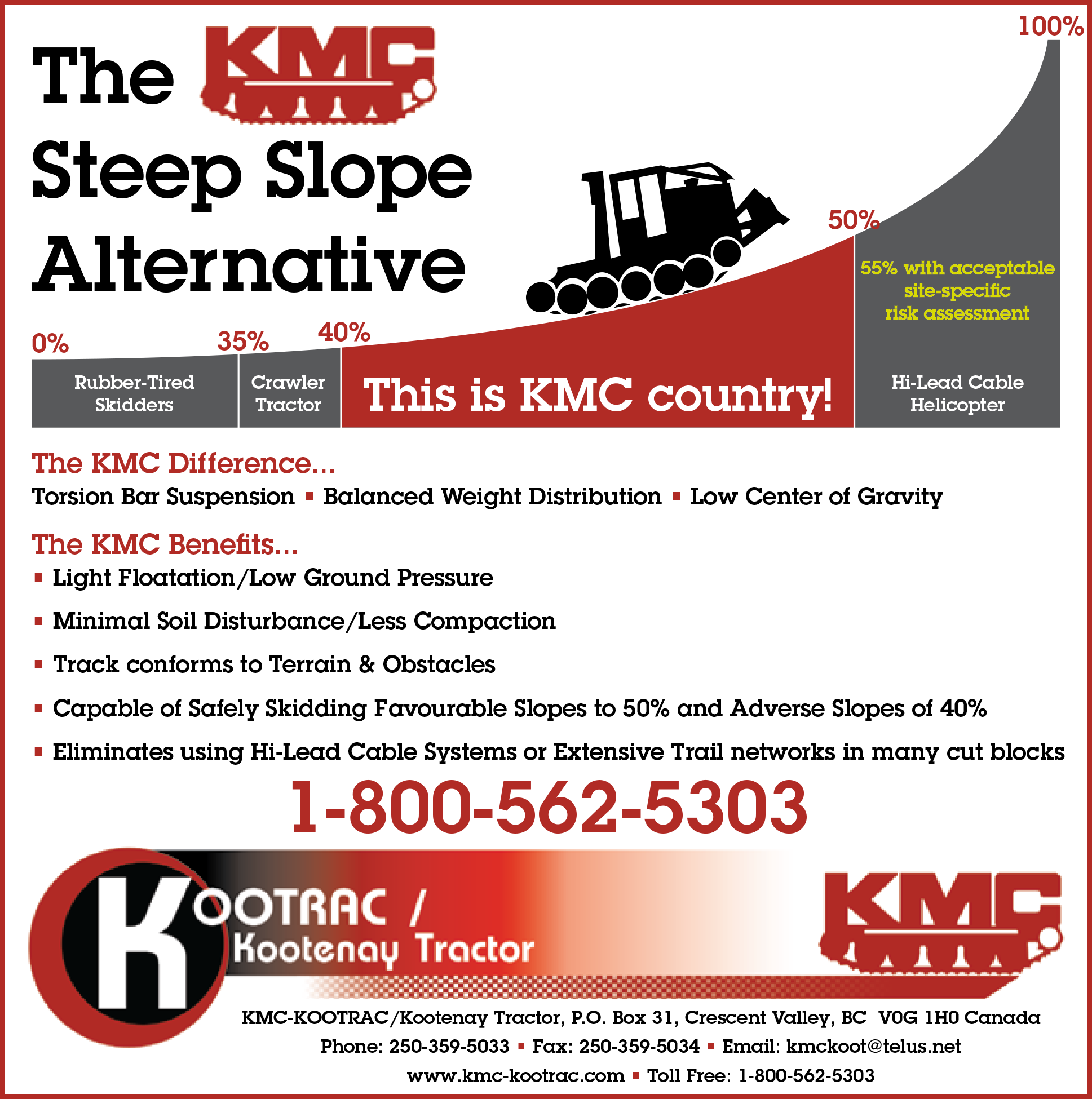 "The Unique KMC High Speed Steel Track (HSST) Vehicle
Utilized as a Prime Mover for many industries"
The KMC High Speed Steel Track (HSST) Vehicle can be adapted for use as a Prime Mover for various attachments in many different industrial applications. The following are a few of these applications. If you have a need for a Vehicle to access off-highway areas of steep slopes, wet ground or environmentally sensitive soil areas, contact us to see how we may be able to adapt our carrier to your specific needs.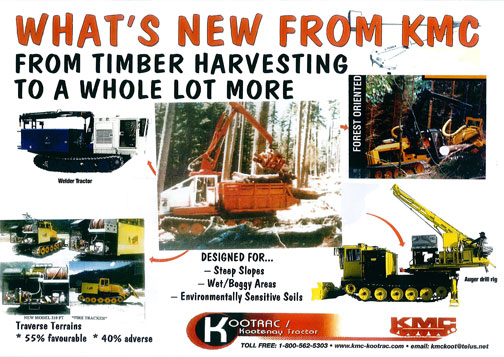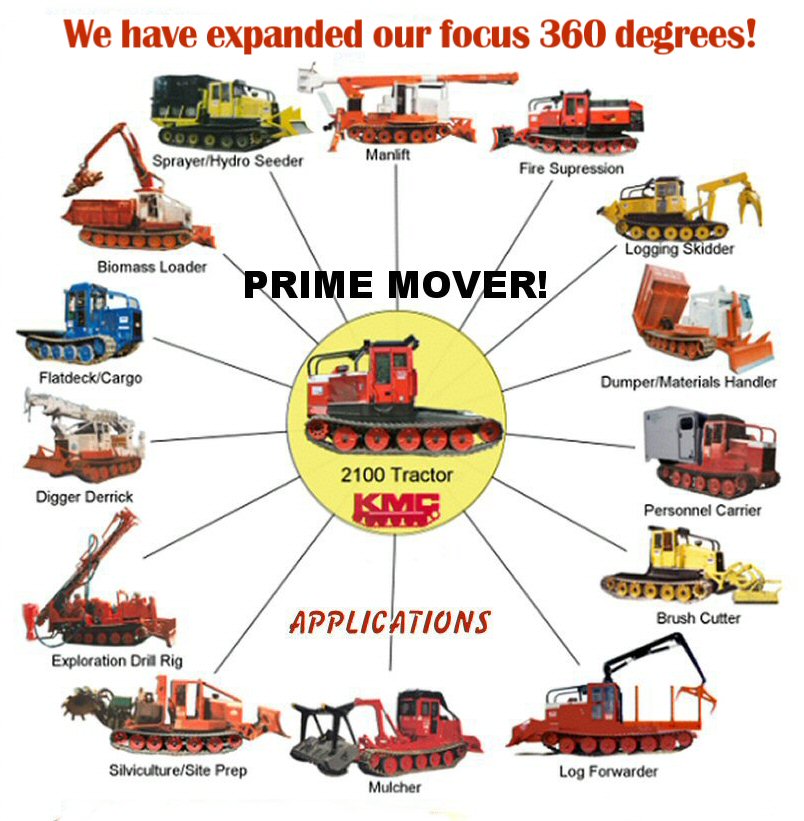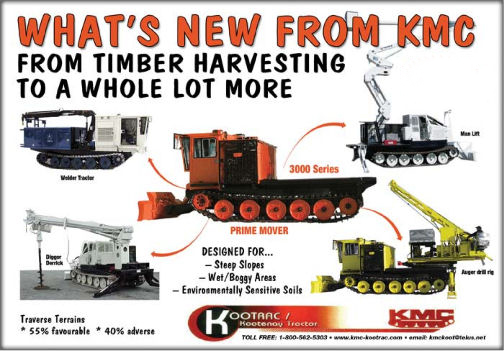 Click on the links above for more information or
click on menu items shown left in the black sidebar.

The KMC (HSST) Vehicle has three major design advantages over conventional ground machines
Balanced Weight Distribution
- Because of the forward mounting of the power train, and the vehicle's ability to carry the load well forward on the back, the combined weight of the vehicle and its payload is spread over the entire length of the tracks.
Torsion Bar Sprung Suspension
-Torsion Bars attached individually to roadarms provide the sprung suspension. each set of roadwheels can move up and down independently, thereby allowing the tracks to conform to uneven surfaces.
High Speed "Live" Steel Track
- Cast steel track pads connected with patented rubber-bushed steel pins, permit track flexibility while preventing metal-to-metal wear and track contamination from soils.


THESE THREE UNIQUE DESIGN FEATURES
give the KMC Track Vehicle higher traction, lower ground pressure, better speed and agility and a more comfortable ride. The end result - a machine which combines larger payload with higher speed than conventional equipment and which handles rough, steep or swampy/wet terrain with ease while minimizing site degradation and soil disturbance.

Productivity Benefits...

Season extension
Increased production
Site accessibility
Mechanical availability
Access to special management zones

Environmental Benefits....

Lowest dynamic ground pressure
Minimal site degradation
High visual quality
Residual root mass protection
Fewer trails and roads
Greater regulatory acceptance
Reduction in rehabilitation costs


KMC Torsion Bar Suspension allows independent up/down movement of each roadwheel allowing track to mold to the contours of the ground. This results in high traction, speed and mobility, lower ground pressure and reduced shock loads to the operator and vehicle. Together, these benefits add up to high productivity.

"ACCESS SLOPES TO 55%!"


Mailing Address: P.O. Box 31, Crescent Valley, B.C. V0G 1H0 Canada
Site Location: 1056 Playmor Rd, Crescent Valley, B.C. V0G 1H0
Phone: (250)359-5033/Fax: (250)359-5034
Toll Free: 1-800-562-5303
Email: kmckoot@telus.net
Information Request Form